Recent engagements include: The Girlboss Rally, The Jane Club, Watermark & The Wing
For Media Inquiries
Recent Appearances Include: Good Morning America, The New York Times & Porter Magazine
Attorney Laura Allison Wasser is an author, entrepreneur, public speaker and Family Law expert. She is the founder and Chief Executive Officer of the online divorce platform, it's over easy, and the host of The Divorce Sucks! Podcast With Laura Wasser.
By simplifying the divorce process online and sharing her vast experience in Family Law with her audience, couples are empowered to reclaim control over their own destinies. Laura is determined to change the face of divorce by providing education, tools and support for families going through the process and making it available to everyone.
As a graduate of the UC, Berkeley, Laura earned her law degree from Loyola Law School. She has been named one of the California Daily Journal's Top 100 Lawyers and Top 50 Women Attorneys every year for the last seven years (2012-2018). She has been featured on The Hollywood Reporter's Power Lawyer Troubleshooters, Los Angeles Magazine's Super Lawyers and The Best Lawyers in America.
In June 2008, Laura received the Harriet Buhai Center for Family Law Zephyr Ramsey Award and in 2011, she was the recipient of the Century City Chamber of Commerce Women of Achievement Award. Laura received the Brady Center Advocate Award in 2013. In 2016 Laura was honored by A Place Called Home at their Gala for The Children. In May 2019, Laura will receive the Justice Award from the Los Angeles Center for Law and Justice.
Laura is frequently called upon as the preeminent voice on TV, in print and across the media landscape in newsworthy matters regarding Divorce and Family Law. Laura participated as a featured speaker at both the 2018 Women in the World Summit and Girlboss Rally. Profiles and interviews on Laura can be found in Vogue, Bloomberg News, Porter Magazine, Interview, The Wall Street Journal, Vanity Fair, The Hollywood Reporter, People Magazine, The New York Times, The Los Angeles Times, Town and Country, Parenting magazine and more.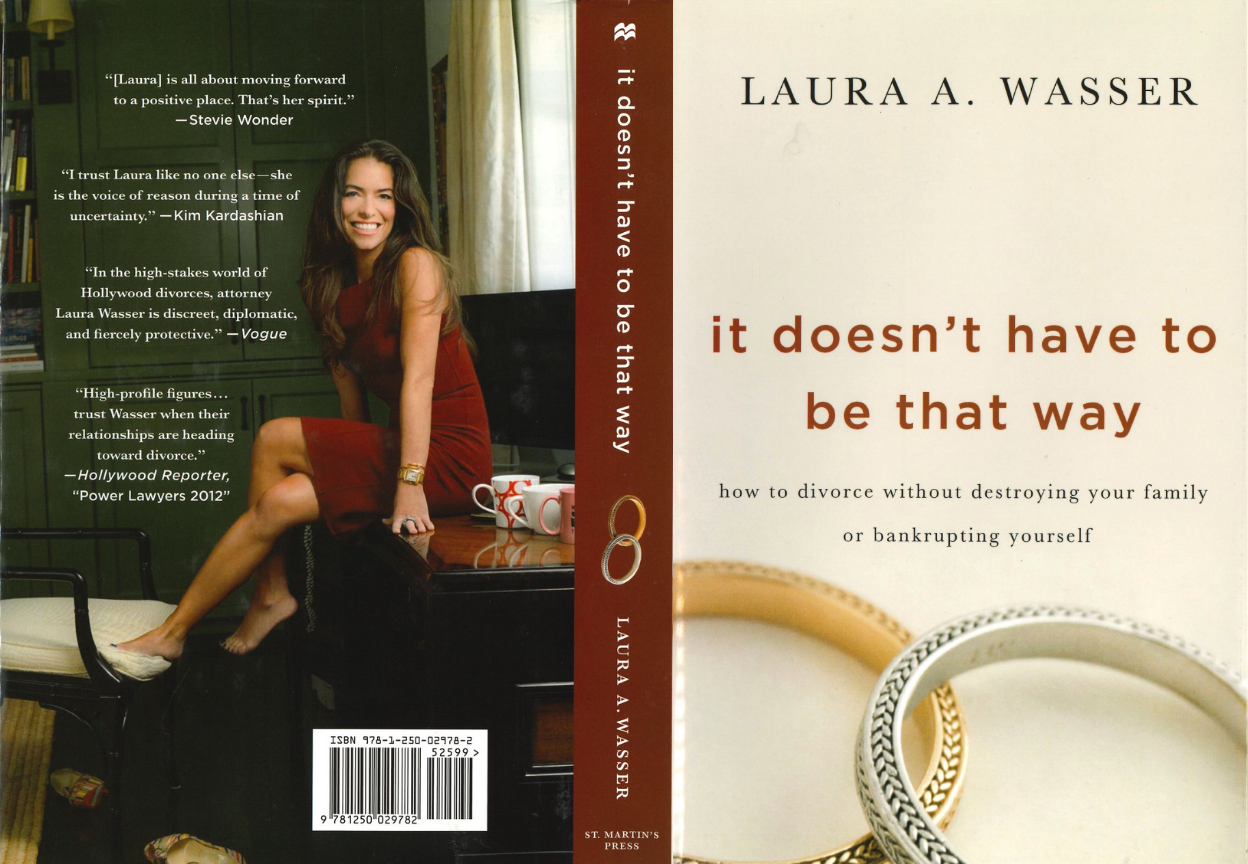 "…most of all, Wasser's clear and encouraging writing will help individuals divorce as quickly and painlessly as possible."